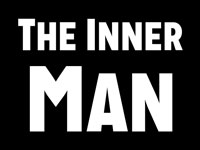 Have you ever wondered what it will be like when your body dies and your soul/spirit goes to heaven? Have you ever thought about why we are going to get a resurrected body when Jesus comes back to earth? I will answer these questions regarding the inner man with help from the Bible.
For many years I thought that my brain was the real me and it was not until I started an in depth study of the soul that I discovered my brain is just a computer made of protein. The brain is a part of the body and the body is the vehicle that I use to move around on this earth. The "real me" is the soul with its spiritual mind that resides in my soul. My mind is divided into two parts: the soul section of the mind and the spirit section of the mind. An unsaved person who is not born again has a dead spirit, but they are still able to function, think and create things on earth with the soul section of his mind. It is not until we are born again that the dead spirit comes alive and we can now communicate with the Holy Spirit.
Born again believers in Christ who have died and are now in heaven are doing just fine with their soul and spiritual mind. There is no need for a physical body in the spirit world. We are going to live on the earth once again during the thousand years kingdom on earth with Jesus and a resurrected body that can function in the spirit world as well as in the physical world just like Jesus after His resurrection.
The Lake of Fire is a physical place and all unbelievers will be resurrected with a body of shame which has the ability to feel excruciating pain throughout eternity. The new creation is also in the physical realm and therefore we must possess resurrected bodies to in order to function because we will be working with God to develop the new earth. I invite you to join me this coming Sunday as I share the message which God has laid upon my heart.
Print out the sermon outline and let's examine the Scriptures this Sunday morning at 9:00 AM PST.

Yours in Christ,

Pastor John S. Torell

---