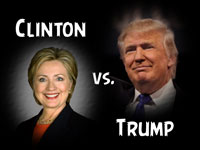 What is love? The answer to that question depends upon the person responding to it. If you are married, I am sure that you are familiar with the term "making love." It is often used by couples to describe sexual intercourse. Some people would use the word "love" to describe how they feel about food, clothing or a particular location, etc. Some would say that love is caring for someone or being nice to a stranger.
This week we will examine how God defines love and the four different Greek words (agape, thelo, phileo and eros) used to describe love. The New Testament was written in Greek and it is much richer than the English language in the sense that it uses four different words for "love."
"Agape" is used to describe the kind of love that God has, also known as divine or unconditional love. The second word for love in Greek is "thelo" has to do with being recognized. "Phileo" refers to brotherly love; the city of Philadelphia comes from this Greek word. "Eros" is used to describe sexual intercourse and sexual stimulation. This is where we get the word "erotic."
While the word "eros" is not used in the New Testament, the other three (agape, thelo, phileo) are used to describe various kinds of love. In this message we will examine these three words along with the scripture passages in which they are found. All love is good. I'm looking forward to teaching on this subject.
Print out the sermon outline and let's examine the Scriptures together Sunday morning at 9:00 AM PST.

Yours in Christ,

Pastor John S. Torell
---