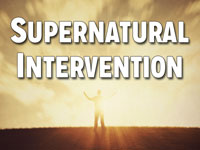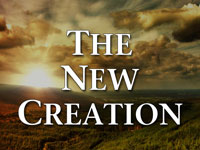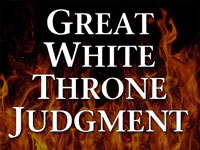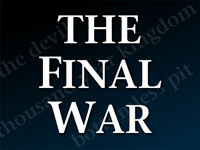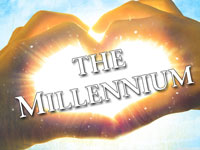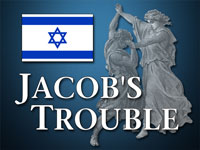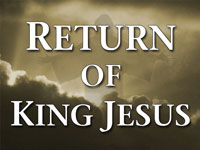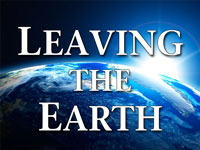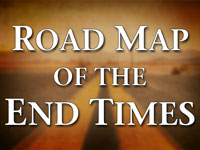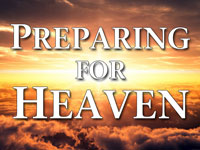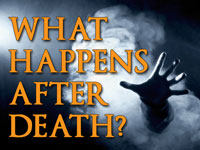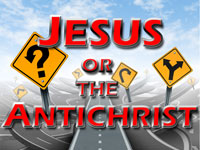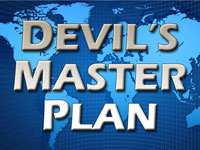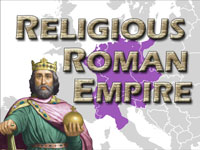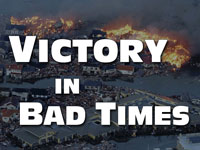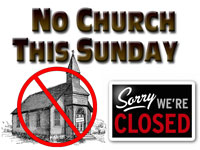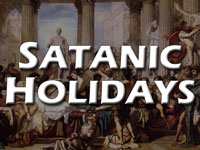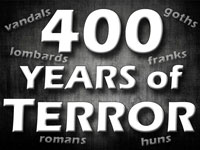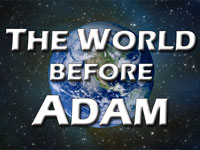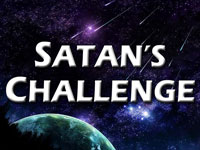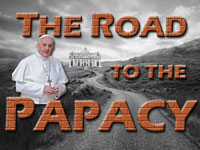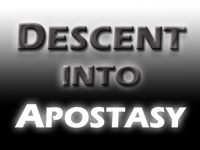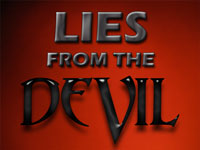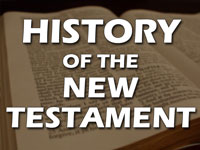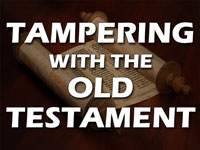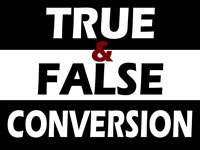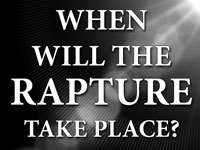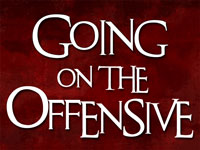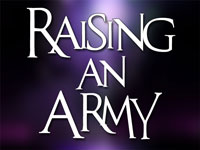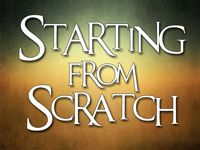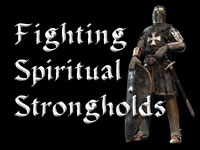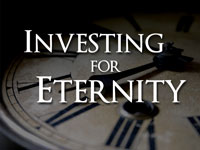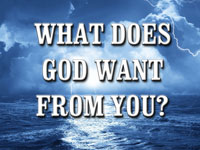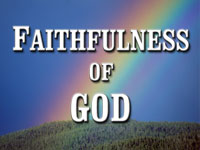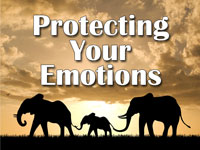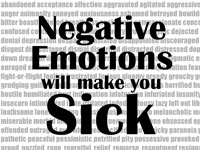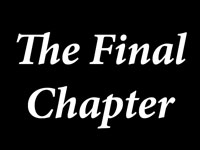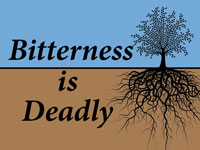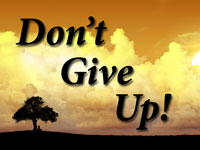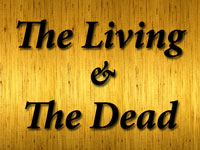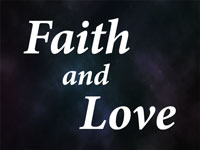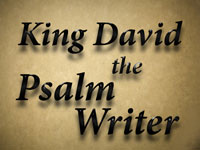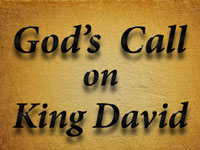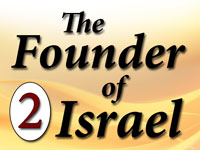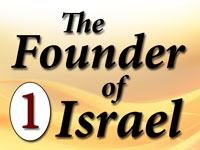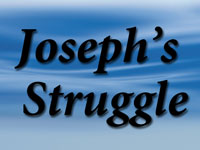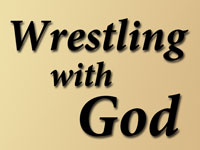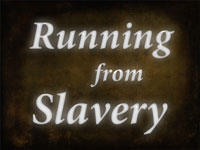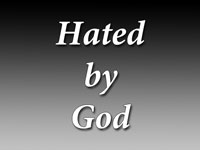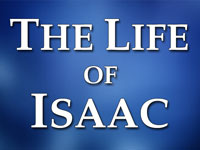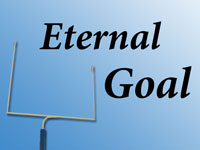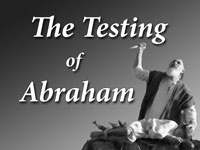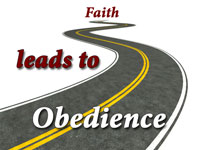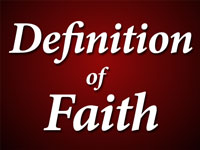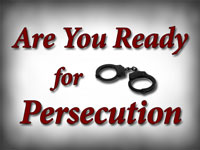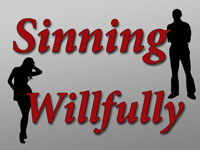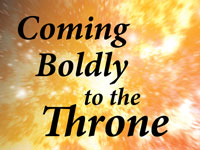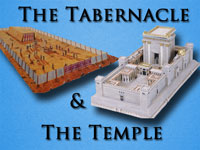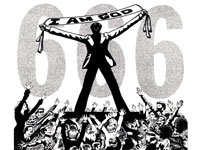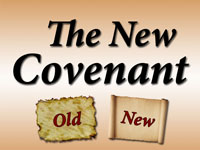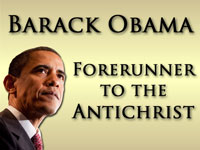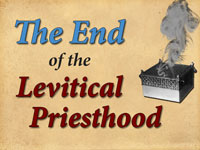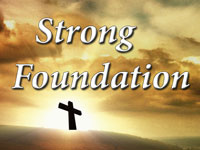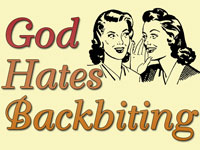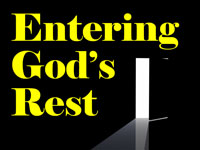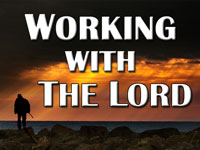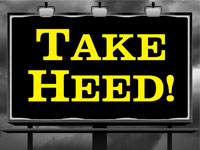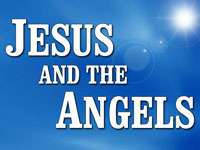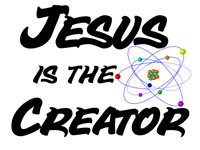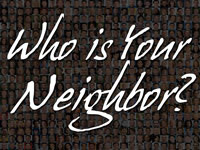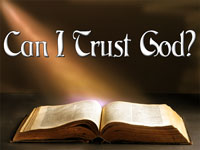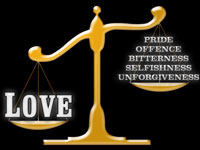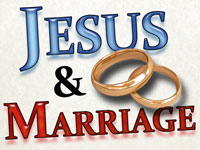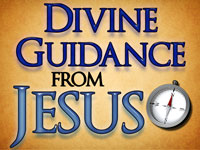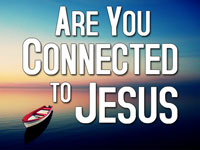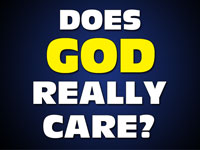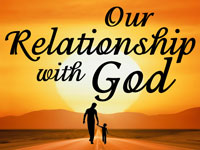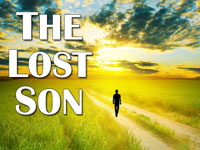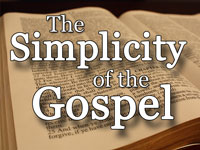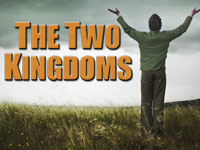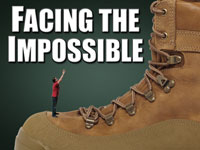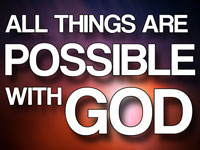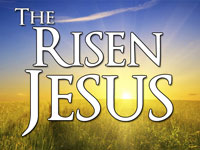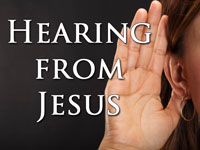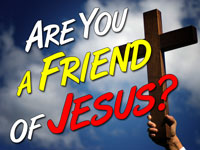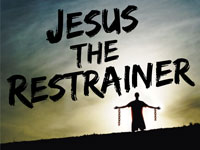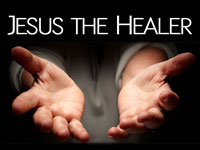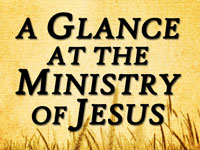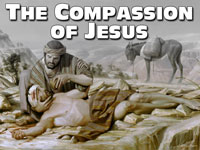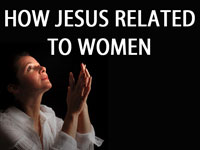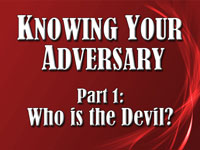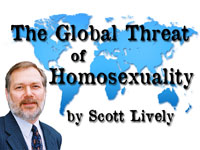 ---
---
There is so much disinformation today when it comes to politics. Everyone has something to say about the Ukraine protests. Who are we to believe? Barack Obama, a usurper who does not believe in the very thing by which he condemns the Russians? Vladimir Putin seems to be outdoing the old propaganda machine of the former Soviet Union. We know Obama is a liar but is Putin really telling the truth or is he planting massive amounts of disinformation in the media and on the Internet? This video will help you understand the Ukrainian uprising and why there is so much animosity toward the Russian government of Vladimir Putin. Continue >>
---
The Holy Spirit woke me up early Monday morning to show me a vision about the end times. For some time I have been asking God to show me why He gave the great revelation to the apostle John, which we know today as the Book of Revelation. Continue >>
---
The driving force in every human life is a vision for the future. The Bible states that "Where there is no vision, the people perish…" (Prov.29:18) The young man in love needs to have a vision in order to capture the love of that beautiful woman and convince her to marry him. God has given me the vision to rescue as many people as possible from hell and bring them to Christ. With the Antichrist system getting closer, I have a burning in my soul to warn Christians about the Mark of the Beast and to teach them to rely upon the Lord in a hostile environment just like Moses did with the Israelites. Moses could never have brought the Hebrews out of Egypt unless they had caught the vision given to Moses. Likewise, I cannot fulfill the vision God has given me unless God's people are willing to be part of it. My prayer is that the Holy Spirit will move upon you and that you will also catch the vision about what must be done by the church in these last days on earth. Continue >>
---
WEEKLY WEBCAST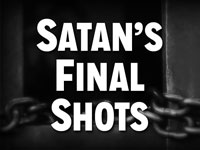 Jesus had sinless blood flowing through his veins but he also had a physical body provided by Mary. That meant Jesus was both God and man at the same time, tempted in all ways like us, yet without sin. When Satan confronted Jesus in the wilderness and pushed his buttons, he was trying to get an emotional response that would result in the downfall of Jesus. God's angels and Satan's fallen angels were not permitted to take part in this spiritual battle but watched breathlessly as Jesus was tempted three times by the Devil and rebuffed him an equal number of times with the Word of God.
Three years later Satan mustered all the power at his disposal and set out to kill Jesus. The Devil wasn't merely content to kill the Son of God; he wanted brutally beat, humiliate and crucify Him on a cross. It was a huge spiritual battle that we will one day see played out at the Great White Throne Judgment and I am sure we will cringe in agony when we realize just how much Jesus suffered to pay for our sins. Continue >>
---
Over the years I have preached many sermons about the Antichrist, the Great Tribulation and the Mark of the Beast. But I have never really thought about what it meant to live during the time that Jesus said would be shortened or no person would survive. I have written nine books in the Kabbalah series in the last three years and laid out the road a road map of how a world government has been shaped for the last 300 years and the Holy Spirit began to tell me that I was not prepared for the future despite all the knowledge I had accumulated during the years of ministry. Few Christians had ever entertained the thought that they might have to live through the Great Tribulation and we need to be mentally, spiritually and physically prepared. Continue >>
---
America has suffered a number of catastrophic events in the last five years stretching from coast to coast and border to border. There have been hurricanes, tornados, flooding, drought and fires, and as a minister of the Gospel, I see these events as selective judgments from God upon a nation that has embraced sin and mocks God. Continue >>
---
The FBI held a news conference on May 1, 2013 and announced that they had arrested three more people tied to the bombing of the Boston Marathon. It was revealed that these suspects had tried to interfere in the investigation of the bombing and had concealed evidence. How were these three men found by the FBI? They were tracked down through the use of their cell phones and their Facebook, Twitter and e-mail accounts.
How much do you know about the Department of Homeland Security (DHS) and their gigantic database on every American? Are you aware that the DHS has long term plans for you that involve loss of liberty? This article might shocking but it is better to be informed than be locked up and stripped of your constitutional rights when you find a DHS agent standing at your door. Continue >>
---
The Holy Spirit spoke to me about faith as the worship service was in progress at our church. To me it sounded like one word, but in reality it was two words, "Prevailing Faith." In a flash I was given the text of Galatians 6:9 that we are to reap in due season if we do not faint. When the music was over and it was time for me to preach, I spoke about this before I started my sermon. As I stood in the pulpit I did not know what to say, but opened my mouth and stated that I wanted to talk about prevailing faith. Continue >>
---

During my first five years as a Christian in Southern Baptist churches, I was never told of the power Jesus gave to His disciples. The end result was that I was a victim to sickness, depression, and worse of all, I viewed myself as a loser that was just trying to hang on. When I was set free from demons and baptized in the Holy Spirit, I suddenly went from a victim to being a victorious Christian. But over the years I became like an old boat picking up barnacles and gradually began to slow down because of the drag. You will take notice if you are loaded down with 100 lbs of barnacles all at once, but if they are put on one at a time, you may not even be aware that they are even there until much later. Continue >>
---

Ted Pike dropped a bombshell when he publicly disclosed that his wife had committed suicide after a lengthy spiritual battle. This hit home with Pastor John as he has dealt with similar attacks from Satan over the years and knows that if you're going to combat the devil, it is essential to know your adversary. Satan has been defeated and sentenced to the Lake of Fire but he is still a dangerous enemy with a sophisticated organization that is staffed by fallen angels, devils, demons and evil spirits who have been organized according to human nations on the earth. Every nation has a demonic prince or archon that rules through a chain of command much like the military. Continue >>
---
The people in Ephesus had converted to Christ from the worship of Diana and the apostle Paul was concerned with how the new Christians were going to live in a decadent pagan society. The temple of Diana was one of the seven wonders of the ancient world and it was in this setting that the Paul spent three years organizing a church and carefully outlined the basic doctrines of the Christian faith. He explained how God is eternal, Jesus is the Son of God and how predestination fits into our lives. Paul also explained how we are born into the kingdom of Satan and why we are transferred by salvation into the kingdom of God.
Salvation is the cornerstone of Christianity and Paul was emphatic in stating that it only comes by faith and cannot be earned. He called for the believers to live a life worthy of their calling and introduced many concepts that were foreign in idol worship. Paul explained what took place at the resurrection of Jesus and how new believers will be resurrected as well. He instructed them on how to set up church leadership in what has been termed the five-fold ministry and also shared God's desire for us when it comes to interaction between family members and co-workers. Continue >>
---

Have you ever wondered what motivates the people who make up the World Government? What religion do they embrace? This is important because religion is a foundational building block behind every political movement. It is true of Communism, Nazism and Fascism. Do you know that all three of these violent movements have the same religion? Furthermore, it is the same religion that inspired these Satanic movements which is also the religion of the people in the World Government. This series of booklets uncovers the hidden secrets of Satan's shadowy World Government from its inception, tracing its development and what it means for us today and into the future. Continue >>
---
THE FLAMING SWORD NEWSLETTER
Volume 16, Issue 2

THE NEXT NEWSLETTER IS HERE:

THE CORNER

ARE YOU PREPARED FOR THE TRIBULATION?

A LETTER FROM HEAVEN

ONLY BELIEVE - A NEW POEM BY DARL DINGER
---
GOD'S PLAN OF SALVATION
As Christians, our most important duty is to share the Gospel with the unsaved because hell is receiving new people every moment! As C.T. Studd once said, "Some want to live within the sound of church or chapel bell; I want to run a rescue shop within a yard of hell." Later on in his life, he added, "God has called me to go, and I will go. I will blaze the trail though my grave may only become a stepping stone that younger men may follow." At least 150,000 people in the world will die everyday, almost all of them will end up in hell, and the sad part is that they aren't even aware of it. Just as someone shared the Gospel with you, it is up to you to share the Gospel with someone else, their eternal soul is at stake! When we die, we either go to heaven or hell, it's that simple. Even as you are reading this, someone has died and gone to hell. If you are reading this and don't know if you're saved or not, please take the time to do so, it will be the most important decision you will ever make!

---
FATHER'S LOVE LETTER

Do you know that you have a Heavenly Father that loves you very much? If your earthly father has never told you that he loves and cares for you, then let your Heavenly Father do so through the Bible. Listen and read along as he shares his love letter with you.

SEARCHING FOR SOMETHING?

Are you searching for something in a specific category? We have a list of the many products which we carry in our bookstore in their respective categories.

CHRISTIAN DYNAMICS
COURSE 1

"My husband has locked himself in the bathroom and is going to kill himself!" These were the frantic words spoken by a friend named Glenda as I was ready to enter a Southern Baptist Church on a Sunday morning in 1970 in San Rafael, California. My heart almost stopped as I heard these words because Jim was the worship leader in the church and a staff member at Golden Gate Baptist Theological Seminary where I was a first year student. They were really good friends to my wife and I and now he was going to kill himself? As a young Christian, I knew very little about spiritual warfare and wondered how I could save my friend. Continue >>

THE STRECKER MEMORANDUM

Dr. Robert B. Strecker practices internal medicine and gastroenterology, he is a trained pathologist and holds a Ph.D. in pharmacology. Dr. Strecker and his brother, Ted, were preparing a proposal for a HMO and needed to know the long-term financial effects of insuring the treatment of AIDS patients. The information they uncovered was so startling and hard to believe that it would dramatically alter both their lives and lead them on a five-year quest culminating with the creation of The Strecker Memorandum video. This is a very strange story, but one that must be taken seriously by the governments of every nation in the world because the AIDS virus is lethal. Continue >>

THE HEAVENLY MAN

Many times we speak lightly of our own "cross" or "persecution," but brother Yun has experienced unbelievable persecution, including torture and imprisonment. At the same time he has also experienced unbelievable grace and miracles. And in a paradox that continues to confound, he describes how the true church actually flourishes amidst persecution. Instead of focusing on the many miracles or experiences of suffering, however, Yun prefers to emphasize the character and beauty of Jesus. Continue >>

HOWARD PITTMAN

Howard Pittman has a clear message for the church: Wake up! Learning from his near-death experience of facing an angry God for how he had been living his Christian life, which had been been excellent in human standards, Pittman warns believers of the danger of falling into the same trap. God's special task for him is in unveiling the tactics of Satan and his demonic forces. One secret to victory in this life is learning how to deal with the enemy. Continue >>

IN HIS OWN IMAGE

Is there a connection between our thoughts and health? This question has been asked for thousands of years. In this book, Dr. Mathias explains the connection between negative emotions (sin) and disease. It is written from the viewpoints of psychology, medicine and scripture and is highly documented with over 200 clinical studies. These clinical studies from psychology and medicine clearly demonstrate how negative emotions destroy our immune system. Continue >>

SHOWDOWN IN JERUSALEM

Beginning in the 1990's and up through 2004, John S. Torell wrote a number of articles published in The Dove magazine that brought out a lot of information on Judaism, the birth of the Zionist movement and its historical steps that had been suppressed by the media and ignored by the Christian leadership in colleges and seminaries. Continue >>

WHAT WAS I THINKING?

This book reveals marvelous links to the human mind and the soul. It's a proven fact that the body follows wherever our mind goes. The Bible says that we are what we think; so if our lives are not going the way we want, who is responsible? We are! God works with us as we make decisions for our lives. So by getting our thinking in line with Truth, the fruit will follow. Continue >>

TEACHING SERIES ON THE PROPHET DANIEL

You may have heard Pastor John mention this booklet in a his sermon (RLJ-1176) as he addressed the historical facts and cultural settings, but most of all, the message from God. Daniel was chosen by God to lead the people of Israel at a time of crisis when the nation was in upheaval, a large number of the people had been forced into captivity in a foreign land and sin was rampant. Continue >>

INTERVIEW WITH AN EX-VAMPIRE

This is a true story which contains secret, first-hand information that has never before been revealed to the public. Forbidden Knowledge, Occult Rituals, Secret Priesthoods, Spells, Luciferian Initiation, Illuminism, Ceremonial Magick, Vampirism. This was the world of Bill Schnoebelen: Adept, Occultist, Satanic Priest, Black Magician, Vampire. Lured into the occult with the quest for knowledge, this 9 hour video on 9 DVD's chronicles the life of an adept in service to the darkest powers of planet earth until saved from a horrible fate. Continue >>

BIBLICAL TRUTH CONCERNING
THE STATE OF ISRAEL

Early in January 2009 the Holy Spirit moved upon Pastor John to preach on the political state of Israel from a biblical point of view in order to shed light on the Zionists and their Christian supporters. From its creation in 1948, the State of Israel has been hailed as a fulfillment of Ezekiel's prophecies, but why would God need men to lie, cheat, kill and destroy to accomplish this task? Continue >>

THE MASTER STUDY BIBLE

Some study Bibles are born simply to be popular. The Master Study Bible was created nearly twenty years ago simply to be powerful. Many students will value the fact that the Master Study Bible keeps the text of Scripture separate from the many study tools. This enables the reader to give clear focus on the Bible text and then go from there to the great variety of tools available within one cover. Continue >>

SPANISH/ENGLISH BIBLE

This Bible features the Reina Valera 1960 with the King James in a two column format which allows you to read the English and Spanish scripture side by side with the words of Jesus in red. Continue >>

The Bible is under attack from all sides. Satan knows it tells the truth about him, the victory that Jesus had at the cross, and what will happen in the future. As such, Satan has and still is making every attempt to destroy the Word of God. What better way to do this, than to change the meaning of the Bible over time with different bible versions; each version as it comes along claiming it is the truth and the most accurate of all the versions up until that point. Continue >>

The Fundamentals were compiled to combat the liberalism known as "higher criticism" that was starting to blend into Christianity and is still around today. R.A. (Reuben Archer) Torrey was educated at the Universities in Europe and early on in his studies was pronounced to be a "higher critic," but before he had completed them, he was convinced of the falsity of his views and swung gradually back to old conservative doctrines. Torrey became a most bitter foe of liberalism the rest of his day, he was hopelessly orthodox. The Fundamentals are the legacy of written articles that he and others have left us. Continue >>

---

THE DOVE MAGAZINE

The Dove magazine is representative of the Holy Spirit leading us into all truth.